How neat is this!? My first autographed momentum for SAROM INspired!  A sweet thank you for the setups at the photo shoot from Mrs. Texas United States 2016, Raquel Fatiuk! She is dedicated to stopping "victim blaming" in sexual assault through her campaign, Shift The Blame. Join the movement at ShiftTheBlame.org.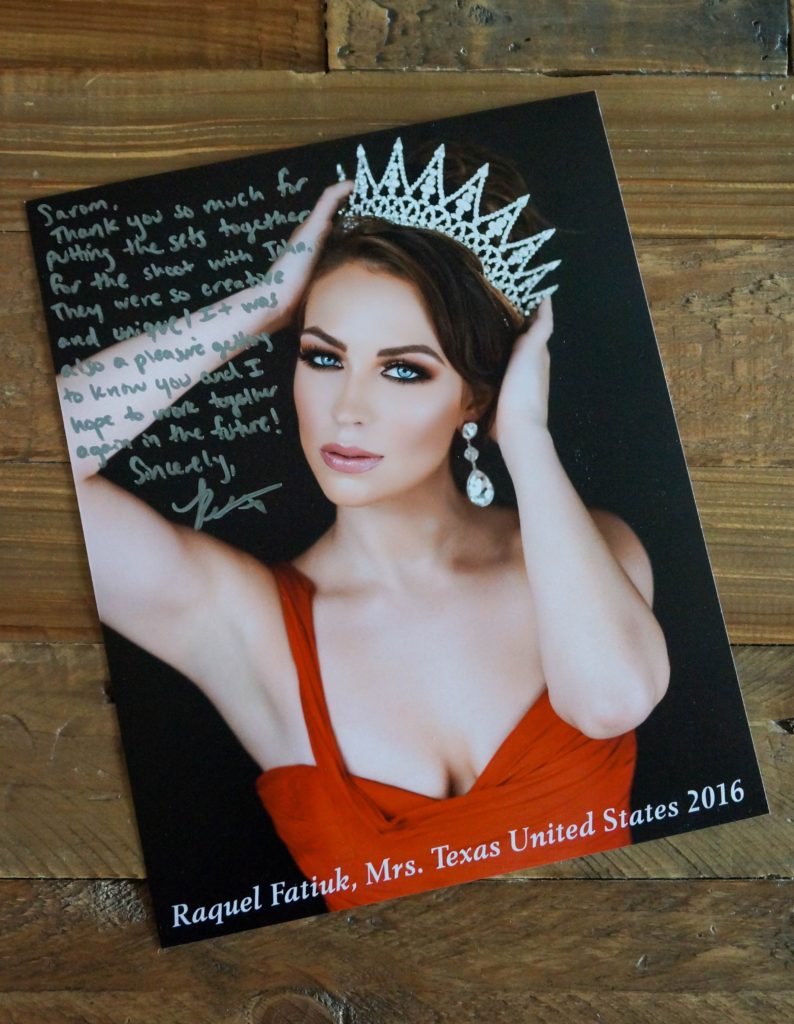 As promised, here are the professional photos from J Sherman Photography.
The details
Glenn and Debbie Rodkey of Piece By Piece  gave me the creative freedom to visit their shop & hand select any items I wanted to use for the photo shoot! This vintage shop is located at 7246 Masters Rd in Manvel Texas. If you see any items you like in the photos, they are available for purchase! The vibrant green arm chair and vintage dresser is made of tiger wood and both are over 200 years old! And the truck is fully operational!
Make Up & Hair by the duo team, Studio One Twelve, Claudia Lucio and Monica Resendez
Wardrobe styling by Maria Suriel